Our work is Above the Rest!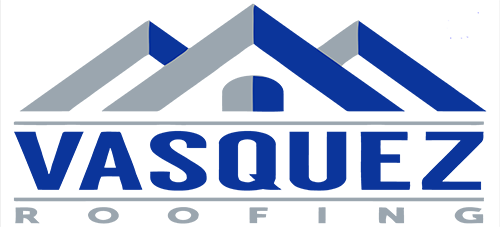 (361) 389-8938
We offer discounts to veterans and emergency personnel
Residential & Commercial Roofer in Corpus Christi
Roof Repair and Replacement Services
Vasquez Roofing is a locally owned roofing company specializing in all types of roofing services. We understand that damage to a property can occur in an endless number of ways, and our services are tailored to your specific needs. No project is too big or small for us, from roof leak repairs to complete roof replacements.
More than just a roofing company – we are a business that our customers can trust. We always strive for 100% customer satisfaction, and we back up our promises with warranties that perform.
Quality and Craftsmanship you can count on
A roof replacement is a big deal for any homeowner, which is why Vasquez Roofing makes the process as easy as possible. Our roof replacement services will ensure that your home has a durable, sturdy roof that will look great and last for years to come.
We offer a wide variety of roofing materials and services, including metal, tile, composite, tar, and TPO roofing, roof coasting, roof repairs and maintenance, new roof installations or replacements, and roof systems.  We also provide emergency tarping services.
Serving customers throughout the Corpus Christi area, call us today to schedule your estimate.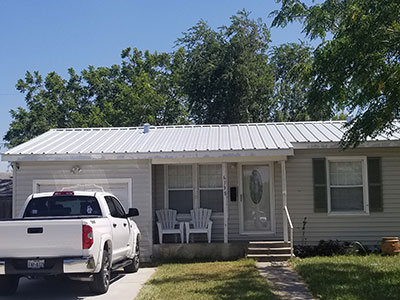 Services
Metal roofing
Tile roofing
Composite roofing
Tar roofing
TPO roofing
Roof coasting
Repairs & Maintenance
Roof Installation/Replacement
Roof Systems
Emergency tarping
Get an Estimate
eyJpZCI6IjExIiwibGFiZWwiOiJjb250YWN0LWZvcm0tbmV3IiwiYWN0aXZlIjoiMSIsIm9yaWdpbmFsX2lkIjoiNCIsInVuaXF1ZV9pZCI6InZibjIzYSIsInBhcmFtcyI6eyJlbmFibGVGb3JNZW1iZXJzaGlwIjoiMCIsInRwbCI6eyJ3aWR0aCI6IjEwMCIsIndpZHRoX21lYXN1cmUiOiIlIiwiYmdfdHlwZV8wIjoibm9uZSIsImJnX2ltZ18wIjoiIiwiYmdfY29sb3JfMCI6IiNjZGNkY2QiLCJiZ190eXBlXzEiOiJjb2xvciIsImJnX2ltZ18xIjoiIiwiYmdfY29sb3JfMSI6IiM2NjY2NjYiLCJiZ190eXBlXzIiOiJjb2xvciIsImJnX2ltZ18yIjoiIiwiYmdfY29sb3JfMiI6IiM3ZjdmN2YiLCJiZ190eXBlXzMiOiJjb2xvciIsImJnX2ltZ18zIjoiIiwiYmdfY29sb3JfMyI6IiM1OTU5NTkiLCJmaWVsZF9lcnJvcl9pbnZhbGlkIjoiIiwiZm9ybV9zZW50X21zZyI6IlRoYW5rIHlvdSBmb3IgY29udGFjdGluZyB1cyEiLCJmb3JtX3NlbnRfbXNnX2NvbG9yIjoiIzRhZThlYSIsImhpZGVfb25fc3VibWl0IjoiMSIsInJlZGlyZWN0X29uX3N1Ym1pdCI6Imh0dHA6XC9cL3Zhc3F1ZXpyb29maW5nY29tcGFueS5jb20iLCJ0ZXN0X2VtYWlsIjoiamxkb3VnbGFzNThAZ21haWwuY29tIiwic2F2ZV9jb250YWN0cyI6IjEiLCJleHBfZGVsaW0iOiI7IiwiZmJfY29udmVydF9iYXNlIjoiIiwicHViX3Bvc3RfdHlwZSI6InBvc3QiLCJwdWJfcG9zdF9zdGF0dXMiOiJwdWJsaXNoIiwicmVnX3dwX2NyZWF0ZV91c2VyX3JvbGUiOiJzdWJzY3JpYmVyIiwiZmllbGRfd3JhcHBlciI6IjxkaXYgW2ZpZWxkX3NoZWxsX2NsYXNzZXNdIFtmaWVsZF9zaGVsbF9zdHlsZXNdPltmaWVsZF08XC9kaXY+In0sImZpZWxkcyI6W3siYnNfY2xhc3NfaWQiOiI2IiwibmFtZSI6ImZpcnN0X25hbWUiLCJsYWJlbCI6IiIsInBsYWNlaG9sZGVyIjoiTmFtZSIsInZhbHVlIjoiIiwidmFsdWVfcHJlc2V0IjoiIiwiaHRtbCI6InRleHQiLCJtYW5kYXRvcnkiOiIxIiwibWluX3NpemUiOiIiLCJtYXhfc2l6ZSI6IiIsImFkZF9jbGFzc2VzIjoiICIsImFkZF9zdHlsZXMiOiIiLCJhZGRfYXR0ciI6IiIsInZuX29ubHlfbnVtYmVyIjoiMCIsInZuX29ubHlfbGV0dGVycyI6IjAiLCJ2bl9wYXR0ZXJuIjoiMCIsInZuX2VxdWFsIjoiIiwiaWNvbl9jbGFzcyI6IiIsImljb25fc2l6ZSI6IiIsImljb25fY29sb3IiOiIifSx7ImJzX2NsYXNzX2lkIjoiNiIsIm5hbWUiOiJhZGRyZXNzIiwibGFiZWwiOiIiLCJwbGFjZWhvbGRlciI6IkFkZHJlc3MiLCJ2YWx1ZSI6IiIsInZhbHVlX3ByZXNldCI6IiIsImh0bWwiOiJ0ZXh0IiwibWFuZGF0b3J5IjoiMSIsIm1pbl9zaXplIjoiIiwibWF4X3NpemUiOiIiLCJhZGRfY2xhc3NlcyI6IiIsImFkZF9zdHlsZXMiOiIiLCJhZGRfYXR0ciI6IiIsInZuX29ubHlfbnVtYmVyIjoiMCIsInZuX29ubHlfbGV0dGVycyI6IjAiLCJ2bl9wYXR0ZXJuIjoiIiwidm5fZXF1YWwiOiIiLCJpY29uX2NsYXNzIjoiIiwiaWNvbl9zaXplIjoiIiwiaWNvbl9jb2xvciI6IiJ9LHsiYnNfY2xhc3NfaWQiOiI2IiwibmFtZSI6InBob25lIiwibGFiZWwiOiIiLCJwbGFjZWhvbGRlciI6IlBob25lIiwidmFsdWUiOiIiLCJ2YWx1ZV9wcmVzZXQiOiIiLCJodG1sIjoidGV4dCIsIm1hbmRhdG9yeSI6IjEiLCJtaW5fc2l6ZSI6IiIsIm1heF9zaXplIjoiIiwiYWRkX2NsYXNzZXMiOiIiLCJhZGRfc3R5bGVzIjoiIiwiYWRkX2F0dHIiOiIiLCJ2bl9vbmx5X251bWJlciI6IjAiLCJ2bl9vbmx5X2xldHRlcnMiOiIwIiwidm5fcGF0dGVybiI6IjAiLCJ2bl9lcXVhbCI6IiIsImljb25fY2xhc3MiOiIiLCJpY29uX3NpemUiOiIiLCJpY29uX2NvbG9yIjoiIn0seyJic19jbGFzc19pZCI6IjYiLCJuYW1lIjoiZW1haWwiLCJsYWJlbCI6IiIsInBsYWNlaG9sZGVyIjoiRW1haWwiLCJ2YWx1ZSI6IiIsInZhbHVlX3ByZXNldCI6IiIsImh0bWwiOiJ0ZXh0IiwibWFuZGF0b3J5IjoiMSIsIm1pbl9zaXplIjoiIiwibWF4X3NpemUiOiIiLCJhZGRfY2xhc3NlcyI6IiIsImFkZF9zdHlsZXMiOiIiLCJhZGRfYXR0ciI6IiIsInZuX29ubHlfbnVtYmVyIjoiMCIsInZuX29ubHlfbGV0dGVycyI6IjAiLCJ2bl9wYXR0ZXJuIjoiIiwidm5fZXF1YWwiOiIiLCJpY29uX2NsYXNzIjoiIiwiaWNvbl9zaXplIjoiIiwiaWNvbl9jb2xvciI6IiJ9LHsiYnNfY2xhc3NfaWQiOiIxMiIsIm5hbWUiOiJtZXNzYWdlIiwibGFiZWwiOiIiLCJwbGFjZWhvbGRlciI6Ik1lc3NhZ2UiLCJ2YWx1ZSI6IiIsImh0bWwiOiJ0ZXh0YXJlYSIsIm1hbmRhdG9yeSI6IjEiLCJtaW5fc2l6ZSI6IiIsIm1heF9zaXplIjoiIiwiYWRkX2NsYXNzZXMiOiIiLCJhZGRfc3R5bGVzIjoiIiwiYWRkX2F0dHIiOiIiLCJ2bl9vbmx5X251bWJlciI6IjAiLCJ2bl9vbmx5X2xldHRlcnMiOiIwIiwidm5fcGF0dGVybiI6IjAifSx7ImJzX2NsYXNzX2lkIjoiNiIsIm5hbWUiOiJzZW5kIiwibGFiZWwiOiJTZW5kIiwiaHRtbCI6InN1Ym1pdCIsImFkZF9jbGFzc2VzIjoiIiwiYWRkX3N0eWxlcyI6IiIsImFkZF9hdHRyIjoiIn0seyJic19jbGFzc19pZCI6IjYiLCJuYW1lIjoicmVzZXQiLCJsYWJlbCI6IlJlc2V0IiwiaHRtbCI6InJlc2V0IiwiYWRkX2NsYXNzZXMiOiIiLCJhZGRfc3R5bGVzIjoiIiwiYWRkX2F0dHIiOiIifV0sIm9wdHNfYXR0cnMiOnsiYmdfbnVtYmVyIjoiNCJ9fSwiaW1nX3ByZXZpZXciOiJzaW1wbGUtd2hpdGUucG5nIiwidmlld3MiOiIyNjA5IiwidW5pcXVlX3ZpZXdzIjoiMTAyNiIsImFjdGlvbnMiOiI1OSIsInNvcnRfb3JkZXIiOiI0IiwiaXNfcHJvIjoiMCIsImFiX2lkIjoiMCIsImRhdGVfY3JlYXRlZCI6IjIwMTYtMDUtMDMgMTU6MDE6MDMiLCJpbWdfcHJldmlld191cmwiOiJodHRwOlwvXC9zdXBzeXN0aWMtNDJkNy5reGNkbi5jb21cL19hc3NldHNcL2Zvcm1zXC9pbWdcL3ByZXZpZXdcL3NpbXBsZS13aGl0ZS5wbmciLCJ2aWV3X2lkIjoiMTFfNTU0MzM2Iiwidmlld19odG1sX2lkIjoiY3NwRm9ybVNoZWxsXzExXzU1NDMzNiIsImNvbm5lY3RfaGFzaCI6IjZjYTg3NTQwM2M5NWZmMjM0OWU4MDQ0MzNhZWQ4Y2UwIn0=