Residential Roof Replacement
Residential Roof Replacement Services in Corpus Christi
Our team at Vasquez Roofing Company is always focused on providing excellent customer service as well as using high-quality roofing products. As members of the local community in we demand the BEST for our clients!
Need FREE INSPECTION? Give us a call at (361) 442-2669
High-Quality Materials
Your roof is a very important part of your home, so you should feel very confident in the materials your contractor is using! We use ONLY the most-trusted and well-known shingles in the industry – Owens Corning products.
We also know that your shingles are only as good as the underlayment it has underneath and for that reason, we use cutting-edge synthetic underlayment. This underlayment offers wind-proofing and water-proofing support to ensure the protection in severe weather. Many contractors use outdated 15# or 30# asphalt-saturated felt.
Expert Installation
The "6-Nail" Approach
While the industry accepts a standard of four nails per shingles during roof installations, the installers at Vasquez Roofing use six nails per shingles. This "above and beyond" approach adds to the roof's wind rating.
Nail Gun -vs Hand Nailed
Unfortunately, there is a lot of misinformation out there regarding the use of nail guns in roof installation. Nail guns were still in the early stages of development until about ten years ago, and these guns could over-drive or under-drive nails. However, today's nail guns have built-in fail-safes to ensure proper nail depth, and our company uses top-of-the line nail guns that provide precision, accuracy and consistency. We offer both nail gun and hand nailed installations.
Proper Ventilation
Proper ventilation systems play a major role in keeping your home comfortable year-round. We offer several different types of ventilation systems. Our experts analyze each roof to design a custom solution for you.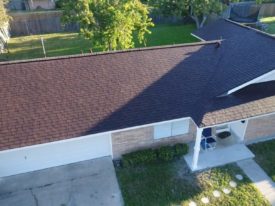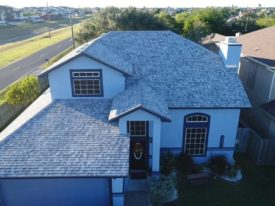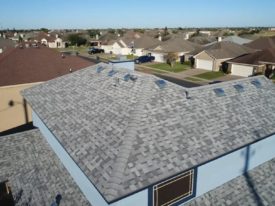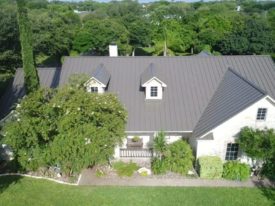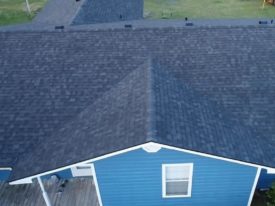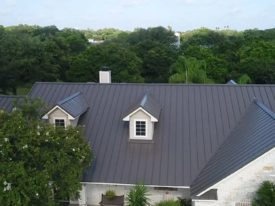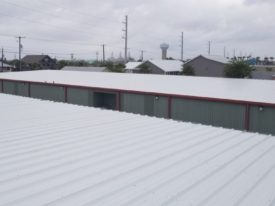 FREE Roof Inspection
Call (361) 442-2669 today